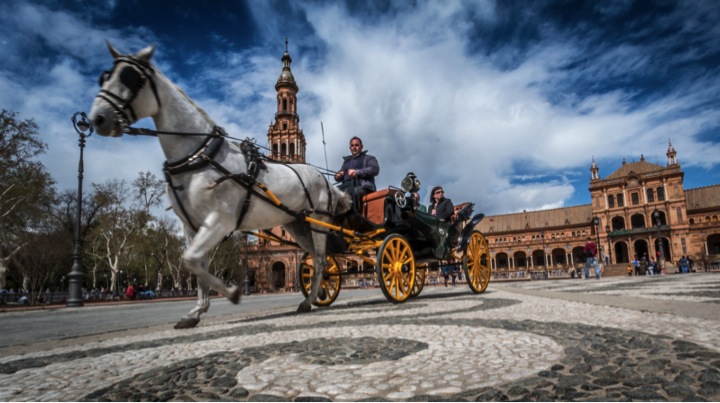 Spain is a wonderful country of rich historical legacy with diverse charming landscapes, culinary experience, famous monuments, and eclectic culture. Visiting Spain is always a dream as we get to see the diversity of the country with warm and welcoming people. Right from the beaches to the historic monuments, you will be left awestruck with these varied colors.
Whatever may be your portfolio of visit, be it a beach holiday, city break, or a long tour of the country's cities, there is a lot to see in Spain. Apart from these regular visits, taking a road trip in Spain is considered fun, as you come across varied scenic places.
Though you can go round the country via multiple ways, the most common itinerary will be from Costa Brava, Barcelona, or Madrid, as they can be easily reached from other airports. We can hire a rental car from any of these locations.
The following is one such itinerary from Costa Brava to Madrid.
Day 1
Arrive in Costa Brava and stay overnight. Hotels here are good and cost effective. Costa Brava is a coastal region of Catalonia that has beautiful beaches and scenic sites. But note that it is lively only in summer, because of its beaches, but dead in winter. While you are traveling to Costa Brava, visit places like Municipal Museum, Gnomo Park, Ruins of Empuries Museum, and Cala Llevado and go for a Magic Boats ride.
Day 2
Drive to Barcelona, a 1 h 41 min trip from Costa Brava. You may explore Palau Guell, Picasso Museum, and Sagrada Familia Church, to name a few, and take a yacht drive in Olympic Port. Tarragona, a world heritage site, is the next destination to reach, 1 h 12 min from Barcelona.
Day 3
This city has many beautiful locations from ancient ruin sites such as Amphitheater, Forum, Paseo Arqueologico, and Casa Castellarnau to beaches such as Playa del Milagro and Playa del Milagro. Meanwhile, be cautious that unless you enjoy the historical sites, you would not appreciate the journey. You get one of the best-of-its-kind hotels in the city to stay in the night.
Day 4
Tarragona to Valencia, another heritage site and the third largest city in Spain, is a drive of 2.5 h. Do not miss the City of Arts and Sciences center, Mercado Market, Bioparc, and Llotja de la Seda. If you are traveling in the fag end of August, add Bunol to the bucket list, which is known for its weird "La Tomatina" festival.
Day 5
Valencia to Granada is a 5 h drive. It is a breathtaking hillock in Mt Sierra Nevada. You can see archaeological sites like the Alhambra fortress, Plaza of San Nicolas, Bañuelo, and Madrasah. Trail along the cobblestone streets of the Carrera del Darro. Albaicin is a neighborhood from Alhambra, full of camouflage buildings. Reserve a hotel in Granada for a night stay.
Day 6
Drive to Malaga, which takes 1 h 40 min from Granada. It is known for its Roman remains and Moorish heritage. Plaza de la Merced is a museum in honor of Picasso, who was born in this city. The other places of visit are the Alcazaba fort, Gibralfaro palace, the Renaissance Cathedral, and Tivoli World theme park. Seville, the city of Spanish kingdom, is the next travel point 2 h from Malaga. It is famous for its flamenco dancing and ornate Gothic buildings. Stay overnight in Seville.
Day 7
Travel to Cordoba, which is a 1 h and 40 min drive. Madinat Al-Zahra Museum, the Alcazor fort, and Roman Bridge are the places of visit in Cordoba. The drive to Madrid takes approximately four hours. Madrid has many famous tourist sites that can be covered in a day. They include Prado Museum, Royal Palace of Madrid, Buen Retiro Park, and Plaza Mayor.
BuenViaje—Bon Voyage and a happy tripping.