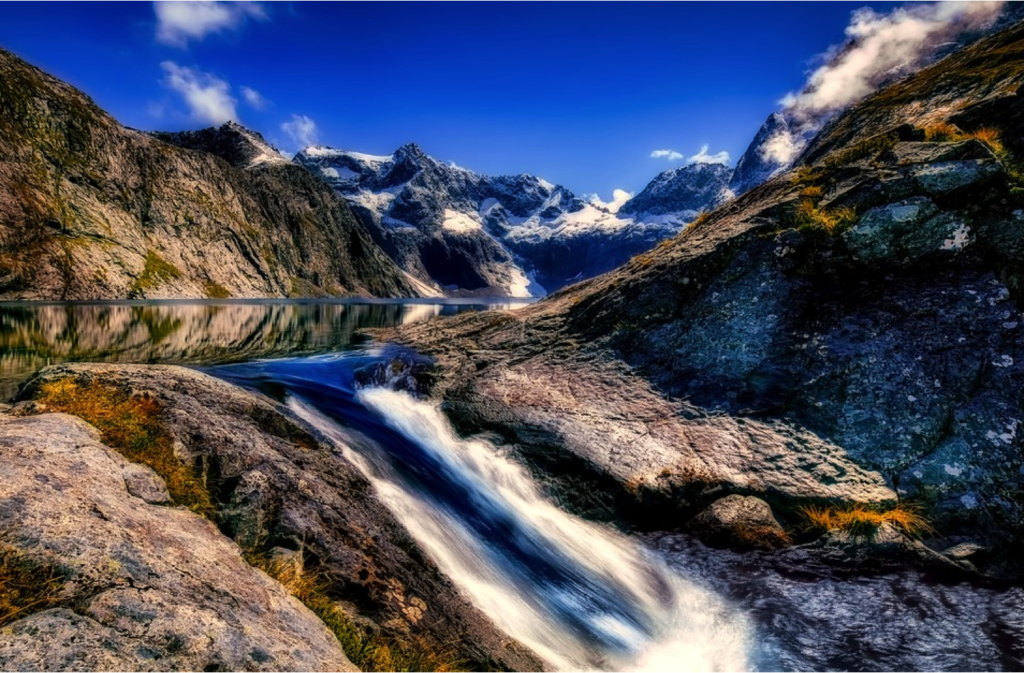 Spring is the most gleeful and favorable season for visiting many tourist attractions. It is the best time to take the sting out of coping with the peak season crowds. The pleasant warm weather of spring lures visitors to tarry longer in vacation destinations. From the North America to Australia, there are many spring paradises to enjoy the embracing breeze and lovely atmosphere. Here are the handpicked four spring destinations that are not to be missed out.
1. Iceland
Highlights: West Fjords and Vatnajökull National Parks and Floral Trails in West Fjords and East Iceland
While most glacier tours are closed in spring in Iceland, you may be comfortably explore the rarest wildflowers and bird species instead. Vatnajökull National Park is the second largest in Europe. Scenic areas to the west of the park include craters, ridges, fissures, and volcanic sites. The whole area is full of glaciers, forest hills, rivers, gorgeous volcanic mountains with vascular flowers, and hot springs. You may come across reindeers, pink-footed geese, and passarines. Visit Dettifoss Waterfall in the horseshoe shaped canyon of Ásbyrgi and wetlands. In West Fjords, while hiking and taking jeep and boat rides, wildlife species like seals, auks, puffins, and razorbills may be easily viewed. Trailing through the hilltops and mountain cliffs in West Fjords and East Iceland, dazzling colors of flower beds that include the rarest flowers like Artic poppies and mountain avens.
2. California
Highlights: Balboa Park, Tourmaline Beach, and Moonlight State Beach
Balboa Park is an urban cultural park with plush gardens, 17 museums, many art centers, open spaces, trails, and a zoo. Sports enthusiasts will be delighted with recreational activities ranging from trailing, archery games, and biking to tennis and golf. The museums provide spectacular exhibits of paintings, murals, bonzai and pine trees, innovation, spacecraft, and fossils, to name a few. You may see exotic varieties of flowers, trees, and tropical plants along with a pond, a well, and canyons.
Tourmaline Beach is a secluded beach near the Pacific Beach known for activities like windsurfing and kite boarding. There are craggy rocks and cliffs to its vicinity. A parking lot and bathrooms are there behind the beach. Though lodges are not available nearby, there are restaurants and shops in the area of the Pacific Beach. Moonlight State Beach is a family friendly destination with picnic and recreational facilities. It is a great spot to capture sunrise and sunset views with a lot of space of relaxing and playing. Head to a grass park, a kids' play center, and tennis and volleyball courts close to the beach.
3. South Africa
Highlights: Kakamas and Nottingham Road Villages
Kakamas is a rare town in South Africa with a complex network of water channels, graze lands, pure wine areas, and fig and quiver trees. The exploring sites here are a hydroelectric power station, which resembles an Egyptian temple, a monolith, and geysers flanked by beautiful hills and trees.
Nottingham Road is a vast landscape of hills surrounded by dams, arts and historical centers, green fields, forests, and sports and entertainment venues.
4. New Zealand
Highlights: Hamilton Gardens and Lake Tekapo
Hamilton Gardens, an award-winning site, has lush gardens with a lawn, a boutique shop, a lake, a trade center, and a cemetery. It replicates the Italian Renaissance style for the gardens. Māori Garden has a collection of cultural artifacts and grotesque statues representing the pre-European culture. It is no surprise that visitors are drawn to snuggle the floral beds and yards.
Lake Tekapo is a lake sprawled by dazzling floral gardens with the backdrop of the Southern Alps. The blue lake starkly contrasts with the land, and this spot remains to be a photographer's wonderland. It is worth exploring pastures, hydropower stations, canals, lupin fields, and the Good Shepard Church.